A pair of goals from San Jose striker Chris Wondolowski lifted the Earthquakes to a 3-0 victory in Toronto FC's home opener at BMO Field on Saturday afternoon.
Wondolowski has now scored six goals in an as many career games in a Quakes uniform against Toronto FC, and has a team-high three goals in three games this season.
The win was a sure-handed one for the Earthquakes, who also got the first goal from midfielder Shea Salinas since his offseason return to San Jose.
The loss punctuated a rough week and 24-hour spell for Toronto FC, who found out earlier Saturday that starting goalkeeper Stefan Frei will miss 8-10 weeks of action after breaking his left fibula during a practice session on Friday.
Milos Kocic started in place for the injured Frei, but he didn't have much chance on Wondolowski's opening goal in the ninth minute. A wind-assisted chip pass from Sam Cronin hung in the air long enough for the striker to deposit the ball inside the near post with a deft header, and the Quakes were off and running.
They struck again in the 56th minute on a quick transition. Defender Steven Beitashour surged down the right side and created space for an attack before dishing off to midfielder Marvin Chávez.
The former FC Dallas playmaker made one quick touch across the box to Salinas, who fired a left-footed strike past Kocic and into the left corner.
Just over 12 minutes later the Quakes were at it again on a great sequence from the midfield out. Midfielder Rafael Baca drew Kocic out of the net towards him before passing to his left to a wide-open Wondolowski, who fumbled the ball momentarily before slotting into the empty net.
Wondolowski nearly finished with a hat trick on the afternoon, but he came away empty-handed on a golden opportunity by thumping a shot off the post in the closing minutes of the match.
TFC were not able to generate many quality scoring chances, but rookie midfielder Luis Silva did manage to create a couple of half-chances. In the 31st minute he settled a pass down from Joao Plata and then sent a line drive just over top of the Earthquakes goal.
Then little more than three minutes later Silva leapt up and knocked a header high and wide.
San Jose return to action on March 31 at the Seattle Sounders, while Toronto FC resume their run in the CONCACAF Champions League with the opener of their semifinal series against Mexican side Santos Laguna at home on Wednesday. They return to league action against Columbus on March 31.Midfielder Julian de Guzman donned the captain's armband for Toronto FC after defender Torsten Frings went down with a hamstring injury in last weekend's season-opening loss to Seattle
Scoring Summary
9′ San Jose – Chris Wondolowski
56′ San Jose – Shea Salinas
67′ San Jose – Chris Wondolowski
Misconduct Summary
36′ San Jose – Ramiro Corrales
Lineups
Toronto – Milos Kocic; Richard Eckersley, Ty Harden (Aaron Maund 64′), Miguel Aceval, Ashtone Morgan; Julian de Guzman, Terry Dunfield (Danny Koevermans 46′), Luis Silva; Reggie Lambe, Ryan Johnson, Joao Plata (Nick Soolsma 85′) … Substitutes not used: Brian Rowe; Logan Emory, Eric Avila, Efrain Burgos Jr.
San Jose – Jon Busch; Steven Beitashour, Victor Bernardez, Justin Morrow, Ramiro Corrales; Sam Cronin, Shea Salinas (Simon Dawkins 85′), Tressor Moreno (Rafael Baca 57′), Marvin Chavez (Khari Stephenson 72′); Steven Lenhart, Chris Wondolowski … Substitutes not used: David Bingham; Brad Ring, Jason Hernandez, Sercan Guvenisik.
Source: http://www.torontofc.ca/news/2012/03/toronto-troubled-bmo-opener
Canadian international midfielder Julian de Guzman has been named Toronto FC captain for the team's home opener on Saturday against the San Jose Earthquakes (1 pm ET, TSN/RDS in Canada, MLS Live in US).
He will replace midfielder Torsten Frings, who suffered a right hamstring strain early in last Saturday's 3-1 loss to the Sounders in Seattle.
Frings is expected to be out for four to six weeks with the injury, opening the door for de Guzman to lead the team in their second MLS game of the young season.
"Julian is an experienced player, and I think the moment Torsten is not in, [Julian] can replace him like a captain," head coach and technical director Aron Winter said. "But [the team] has to do it together."
De Guzman, 30, signed with Toronto as a Designated Player in September 2009.
"It's always special to wear a captain's band," de Guzman told reporters at BMO Field after training on Thursday in Oakville, Ontario. "But at the end the day, the way I've seen this team and the way I think everyone feels, is everyone is kind of a leader out there, everyone is supporting each other. That's how this team has gelled together.
"Whether I wear the captain band or not doesn't really matter," he added. "But with my experience and my impact on this team it definitely means a lot where I'll definitely make myself vocal and present just as much as everyone else."
Canadian international midfielder Julian de Guzman has been named Toronto FC captain for the team's home opener on Saturday against the San Jose Earthquakes (1 pm ET, TSN/RDS in Canada, MLS Live in US).
He will replace midfielder Torsten Frings, who suffered a right hamstring strain early in last Saturday's 3-1 loss to the Sounders in Seattle.
Frings is expected to be out for four to six weeks with the injury, opening the door for de Guzman to lead the team in their second MLS game of the young season.
"Julian is an experienced player, and I think the moment Torsten is not in, [Julian] can replace him like a captain," head coach and technical director Aron Winter said. "But [the team] has to do it together."
De Guzman, 30, signed with Toronto as a Designated Player in September 2009.
"It's always special to wear a captain's band," de Guzman told reporters at BMO Field after training on Thursday in Oakville, Ontario. "But at the end the day, the way I've seen this team and the way I think everyone feels, is everyone is kind of a leader out there, everyone is supporting each other. That's how this team has gelled together.
"Whether I wear the captain band or not doesn't really matter," he added. "But with my experience and my impact on this team it definitely means a lot where I'll definitely make myself vocal and present just as much as everyone else."
http://www.mlssoccer.com/news/article/2012/03/22/torontos-de-guzman-don-captains-armband-vs-sj
LOS ANGELES, AFP — Nick Soolsma scored in the 67th minute to lift Toronto FC to a 2-1 victory over David Beckham's Los Angeles Galaxy on Wednesday and into the CONCACAF Champions League semi-finals.
Jamaica's Ryan Johnson headed home after the half hour mark and set up Soolsma's strike as Toronto overcame an own goal by Ty Harden, which levelled the scores in the 55th minute, to advance 4-3 on aggregate.
The teams were deadlocked at 2-2 in Toronto last week.
Wednesday's defeat was the second setback in five days for Major League Soccer champions the Galaxy, who lost 3-1 to Real Salt Lake in their MLS season opener on Saturday.
Toronto will face Mexico's Santos in the semi-finals.
Santos routed MLS club Seattle 6-1 Wednesday in Torreon. The Sounders won the first leg 2-1 in Seattle, but could not stem the Santos onslaught with Christian Suarez and Herculez Gomez scoring twice and Oribe Peralta and Carlos Ochoa adding a goal apiece.
Uruguayan Alvaro Fernandez scored the lone goal for Seattle, who fell 7-3 on aggregate.
Monterrey booked their semi-final berth with a 4-1 home victory over Morelia for a 7-2 aggregate in an all-Mexican tie.
They face the winner of the tie between El Salvador's Isidro Metapan and Mexico's Pumas, with Metapan taking a 2-1 lead into Thursday's second leg.
The Reds opened Wednesday night's Champions League quarterfinal seemingly miles ahead of the heavily favoured L.A. Galaxy.
Feeding off the energy from the more than 47,000 in attendance, TFC looked dangerous on the counter with Joao Plata and Richard Eckersley giving the visitor's outside backs serious problems early on.
For a good portion of the first half, it was the best the club has looked heading into its sixth year.
"If you saw the whole game, we were unlucky," head coach Aron Winter said following Wednesday's match. "We were the better team."
That depends on who you ask.
In an interview with ESPN, U.S. international Landon Donovan offered a very different match report on his way out of the Dome.
"It would have been a little bit cruel leaving (here) losing 2-1," the Galaxy captain said. "We had a number of chances and on a different night could have scored four or five goals."
Although both comments are exaggerated, Wednesday's match can easily be divided into thirds. The Reds shocked the MLS champions during the first 30 minutes while the Galaxy controlled the final hour — and could have equalized long before Donovan's late silencer.
Which speaks to a larger issue.
Toronto's fitness was of interest heading into the match. Many of the players in TFC's first 11 had yet to complete a full 90 minutes during an extremely tame pre-season. Moreover, the Galaxy looked fresh throughout and gathered more confidence as the game progressed — something that could be attributed to the visitors playing triple the number of pre-season games.
Throughout the second half, David Beckham received little pressure when he dropped deep to threaten TFC's back four with repeated diagonals. Along with Robbie Keane, the Galaxy's wide players had ample space to collect and cut in on a warn down defence that consisted of five defenders and a roaming Terry Dunfield.
In a system that demands an extreme amount of tracking from its wide players, the inability of Plata and Ryan Johnson to constantly retreat late in the match offered Donovan, Keane and Mike Magee the space they needed to threaten Stefan Frei.
Fitness and formation will be the items of interest on the training ground this weekend as the Reds appeared stretched late in the first leg.
Although Donovan is right to insist the visitors could have tacked on a few more after the break, scoring just one in the return will likely be enough to secure passage.
BLAME GAME
Wednesday's Jamaican officiating crew didn't deserve half the criticism it received.
"This CONCACAF referee … (was) a joke," Danny Koevermans said while discussing a caution he received for a second-half scuffle. "He gave me a yellow card for my reaction … He should have given (the L.A. player) a yellow card too."
Although there's an argument to be had, it's not a significant one. Other than a non-call on the edge of the penalty area when L.A. 'keeper Josh Saunders appeared to handle the ball outside the box in the second half, the officials in no way changed the complexion of the game.
Mistakes, not calls, led to the Galaxy being all smiles when the club left the Rogers Centre late Wednesday night. And in a tale of two very different halves, the 2-2 final was more than fair.
While the region's officials are often under the microscope, the focus should be on what the Reds did and didn't do to allow the Galaxy a way back.
The decision to bring on rookie Aaron Maund in the moments preceding the game-tying corner was questionable. Maund lost Donovan inside the penalty before the American tucked home the equalizer.
It's important to the integrity of the game to keep refereeing crews on a short leash, but not after they've done an adequate job of staying out of the proceedings.
AND ANOTHER THING
Those that have followed MLS clubs since 1996 note the dwindling number of nonsensical pundits who routinely slam the league and sport.
Look no further than Canadian sports radio personality Bob McCown, who before Wednesday's match undressed the sport by questioning the "morons" in attendance — a pretty uninformed viewpoint from a highly regarded figure that has made a living commenting on North American sports.
But pundits like McCown will continue to disappear as the game enters a new era within the U.S. and Canada. It's a statistical fact.
According to ESPN, soccer now ranks second in terms of favourite professional sports among teenagers in the U.S. If it already isn't second to hockey in Canada, it will be soon. Yet McCown and those like him are extremely defensive when it comes to opening up about soccer's exponential growth.
To some of the most powerful voices in the business, why isn't there room for an additional game to join the sporting landscape? Can almost every other nation outside North America be wrong when it comes to the Beautiful Game?
The hardest thing to comprehend is McCown's divisiveness against a sport his company is currently investing in. Sportsnet has become a quality leader in terms of Toronto FC and Canadian national team broadcasts — something they might want to inform him of.
Scoring Summary
12′ Toronto – Johnson
17′ Toronto – Silva
29′ Los Angeles – Magee
88′ Los Angeles – Donovan
Misconduct Summary
56′ Toronto – Koevermans (caution)
80′ Toronto – Frei (caution)
Lineups
Toronto - Stefan Frei; Richard Eckersley, Ty Harden, Miguel Aceval (Aaron Maund 88′), Ashtone Morgan; Torsten Frings, Terry Dunfield (Matt Stinson 90′), Luis Silva; Ryan Johnson, Danny Koevermans, Joao Plata (Reggie Lambe 58′) … Substitutes not used: Milos Kocic; Doneil Henry, Oscar Cordon
Los Angeles – Josh Saunders; Sean Franklin, Andrew Boyens (Chad Barrett 87′), A.J. DeLaGarza, Todd Dunivant; David Beckham, Juninho (Michael Stephens 87′), Landon Donovan, Mike Magee; Edson Buddle, Robbie Keane … Substitutes not used: Brian Perk; Dan Keat, Hector Jimenez, Tommy Meyer, Bryan Gaul
Referee: Courtney Campbell
Assistants: Ricardo Morgan, Kedlee Powell
Fourth Official: Kevin Morrison
All officials from Jamaica
Attendance: 47, 658
By KURTIS LARSON, QMI AGENCY
http://www.lfpress.com/sports/soccer/2012/03/08/19479061.html
TORONTO — If Canada had a point to prove after a couple of frustrating performances, they certainly did their best to do so with a resounding 4-0 victory over St. Kitts and Nevis on Tuesday night in the final World Cup qualification match of the year.
Goals by Olivier Occean, Dwayne De Rosario, Josh Simpson and Tosaint Ricketts lifted the Canadians to the win, which capped off a second-round group stage that Canada had clinched prior to the kickoff at BMO Field.
In stark contrast to the frustrating 0-0 draw between the two sides four days earlier in St. Kitts, this match was a much more open affair as the Canadians looked to put some goals on the board for the first time after going scoreless in two matches.
Canada found lots of space up front and, through the hard work of forwards Ricketts and Simpson, created a few good runs into the attacking third in the opening stages.
Despite the Canadians' newfound enthusiasm for going forward, it was actually the visitors who got the first real chance of the match, as they rang a shot off Kenny Stamatopoulos' left post after a quick counterattack at the quarter-hour mark.
That was pretty much all the Kittitians would muster offensively, as Canada came at their island opponents in waves for much of the first half. The pressure finally paid off in the 27th minute, when a De Rosario corner kick met Will Johnson in the St. Kitts area. The Real Salt Lake man quickly dished it off to Occean, who made no mistake in knocking it home from inside the six yard box.
Canada doubled their lead nine minutes later after Ricketts was taken down in the area, which enabled De Rosario to step up to the spot and bury the ensuing penalty kick. The strike was the D.C. United man's 19th in a Canada kit, pulling him even with Dale Mitchell for the all-time lead in Canadian national team history.
Simpson then added a third just before the halftime whistle, heading in a well-placed corner from Johnson.
The Canadian pressure continued in the second half, with Simpson nearly adding to his tally on a 55th-minute header that just grazed the top of the St. Kitts crossbar. Ricketts did the same 10 minutes later, scuffing a free header wide-right after a nice build-up by his teammates. Substitute Nana Attakora also came close, firing a 20-yard shot low and to the left mere moments after entering the match.
The home side had to wait nearly the entire half for their sustained attack to be rewarded, however. It wasn't until the 88th minute that Ricketts, who had terrorized the Kittian defense all match long, pounced on a juicy rebound to notch Canada's fourth and final goal of the game.
Scoring Summary:
CAN — Olivier Occean, 27'
CAN — Dwayne De Rosario, 36' (PK)
CAN — Josh Simpson, 45+2'
CAN — Tosaint Ricketts, 88'
Misconduct Summary:
SKN — Kareem Mitchum, 16' (caution)
SKN — Akil Grier, 54' (caution)
CAN — Ashtone Morgan, 70' (caution)
Lineups:
Canada – Kenny Stamatopoulos, Nik Ledgerwood (Nana Attakora, 70'), Adam Straith, David Edgar, Ashtone Morgan, Patrice Bernier (Jonathan Beaulieu-Borgault, 81'), Will Johnson, Josh Simpson, Olivier Occean (Simeon Jackson, 70'), Dwayne De Rosario, Tosaint Ricketts
Subs not used: Lars Hirschfeld, Mike Klukowski, Julian de Guzman, Ante Jazic
St. Kitts and Nevis – Akil Byron, Thirzen Leader, Kareem Mitchum, Kareem Harris, Joel Jeffers, Gerard Williams, Errol O'Loughlin, Keith Gumbs, Akil Grier (Tiran Hanley, 58'), Ian Lake (Matthew Berkeley, 58'), George Issac (Orlando Mitchum, 64')
Subs not used: Alexis Saddler, Joeski Williams, Mudassa Howe, Julani Archibald, Devaughn Elliott, Terrance Warde
Referee: Ricardo Cerdas Sanchez (CRC)
Assistant Referees: Warner Castro (CRC), Osvaldo Luna (CRC)
Fourth Official: Jeffrey Solis (CRC)
Weather: Clear and 50 degrees
Attendance: 10,235
http://www.torontofc.ca/news/2011/11/canada-finishes-authority
BASSETERRE, St. Kitts and Nevis – Canada is through to the third round of CONCACAF qualifying for the 2014 FIFA World Cup as winners of Group D after hanging on for a 0-0 draw with St. Kitts and Nevis at Warner Park.
The result leaves the North Americans on an unassailable 11 points with a game remaining, four ahead of second-place St. Kitts.The two teams meet again on Tuesday in Toronto with nothing at stake.
The Canadians had no shortage of scoring opportunities, especially early in the game, but Josh Simpson, Simeon Jackson and Dwayne De Rosario all failed to convert.
After absorbing the early pressure, the Sugar Boyz settled well and even had spells in possession, creating some chances of their own.
Buoyed by a boisterous home crowd and not intimated by its opponent, St. Kitts was prepared to make history.
In the first half, Ian Lake, scorer of three qualifying goals, had a shot go wide.Minutes later Isaac George went down in the box, but his appeals for a penalty were waved off.
Canada was able to come on late, but St. Kitts goalkeeper Akil Byron made fine saves off efforts from Julian de Guzman and substitute Tosaint Ricketts.
Goalkeeper Lars Hirschfeld saved the day for the visitors in the 83rd minute, when he managed to palm away an attempt from distance by Matthew Berkeley.
Byron came up trumps off Simeon Jackson in the final minutes, saving two attempts from the Norwich City standout.
The result was Canada's second-consecutive scoreless draw in qualifying and it has not conceded a goal in four-straight.
St. Kitts and Nevis remains unbeaten in group play with one win and four ties.
It is easy to forget about Julian de Guzman. Toronto FC's first designated player earns a chunk of the team's $2.675-million salary cap, but has seldom been seen at BMO Field this season as he continues to recover from off-season knee surgery. The midfielder has made only 10 league appearances in 2011, and has recently become the subject of trade rumours. But head coach Aron Winter insists de Guzman is part of his master plan. The Scarborough, Ont., native spoke to Toronto media Tuesday about his commitment to the team.
Have you felt 100% fit at any time this season?
"It has been tough coming back from the surgery and pushing myself as much as possible to be my best … It is part of the process. I'm still working at it, and I have a lot to offer once the knee fully recovers. I have spoken to other players who have had knee surgeries [and they've said] it takes them a full season to get their form back, so I've got to be patient."
Are you feeling the love at BMO Field these days? You are a designated player, but the team has brought in other players recently.
"There has to be love if I'm still here, if I am still part of [Winter and assistant coach Bob de Klerk's] plans, and if I'm still given the chance to play and help the team. I'm very appreciative. At the same time, things may not be going the way everyone would like them to go with the results and expectations, but I mean in this game it is all about unity with the management and also with the players. And … with Aron and Bob on board, I'm sure it will take time for them to have what they would like in their system, and how they would like the team run. So a lot of changes were expected and for me to be still a part of it, I'm really honoured."
Are you still waiting to see, when you are healthy, what your role will be?
"I think the most important thing, before anything else, is being healthy and being available. And then from there we will be able to see how the pieces will settle into the puzzle … It is a matter of time [before Winter and de Klerk] get [the players] they want to work with, and I guess once they have that in full control then I think the whole franchise will see a lot of changes, not just with players but with results."
Talk about the progress of the coaches' pass-and-move offensive system.
"It is a very unusual system for this league. It is one that will definitely not dominate the league just after one season… this is something that nobody really expected to happen overnight. But this season has been a huge learning experience — not just for ourselves but also for Aron and Bob … You don't find a 4-3-3 in Major League Soccer but, for myself, it is great to have it at TFC.
"When I look at the young guys, like Oscar [Cordon] or Keith [Makubuya] or Doneil [Henry] or Ashtone [Morgan], getting their chances to be a part of such a great system, and see these young guys learning every day — imagine in a couple years once they have this system down
"It is a style that has brought a lot success to a lot of soccer teams in the world, so to have this here in [the young players'] backyard, I think it is a great bonus for them … I enjoy playing it, I enjoy learning more about it as well, and most importantly, I enjoy seeing guys make progress, young Canadians who have something to look up to, which I never had growing up."
• Email: mscianitti@nationalpost.com | Twitter: @mscianitti
Real Salt Lake (7-3-5, 26 pts.) returned to its winning ways at its Rio Tinto Stadium "Fortress" with a dominating 3-1 win over visiting Toronto FC (2-6-10, 16 pts.). Spurred by the return of FW Álvaro Saborío to the starting lineup for the first time since May 22 due to Gold Cup duty for his native Costa Rica, RSL went up 2-0 at halftime before 15,077 fans and held on for the victory.
Owning a 74-26 advantage in possession percentage in the first half, it was a 39th minute goal by DF Nat Borchers off MF Kyle Beckerman's corner kick that gave RSL the early lead. Just three minutes later, Saborío scored for the first time since March 15 against Saprissa in CONCACAF Champions League play, tapping home a cross from DF Robbie Russell. It was Russell again setting up Saborío in the 66th minute, this time with a looping ball over the top that found the sniper who a year ago led RSL with 18 goals in 30 games. The Saborío brace extended RSL's current unbeaten streak to four games, courtesy of three consecutive draws prior to tonight.
RSL GK Nick Rimando was not forced to make even one save on the night, as the lone Toronto FC shot-on-goal was FW Maicon Santos' 15-yard near-post blast against the run of play in the 66th minute that beat the vaunted RSL defense.
TAMPA, Florida (AP) — Dwayne De Rosario's second-half penalty led Canada past 10-man Guadeloupe 1-0 in a Group C Gold Cup match on Saturday night.
De Rosario beat goalkeeper Franck Grandel in the 51st minute after Stephane Zubar brought down Canada's Ali Gerba.
"I was very fortunate to put the penalty shot in and create a victory for us," De Rosario said.
Earlier, Guadeloupe midfielder Jean-Luc Lambourde was given a straight red card in the fourth minute following a lunging tackle on Canada's Will Johnson.
"We didn't want to change what we set out to do … just be patient," Canada coach Stephen Hart said. "It was very, very hot. Make them run. Keep the ball moving and just be careful not to get caught on the counter-attack."
Canada's breakthrough appeared to arrive in the 15th minute only for Gerba's goal to be disallowed for offside.
Guadeloupe's Thery Racon had a good scoring chance during the opening minute of the second half, but was stopped by Canada goalkeeper Milan Borjan.
"They created some pretty good goal-scoring opportunities," De Rosario said. "At the start of the second half, we started flat and they almost scored a goal. The main thing was we didn't lose our heads in the game. We didn't let them get us a red card."
Grandel kept Guadeloupe in the contest with a strong save on Simeon Jackson in the 65th minute.
"We played very well with 10 men," Guadeloupe coach Roger Salnot said through a translator. "We did everything we had to. Just didn't get a result at the end."
Canada was coming off a 2-0 loss to the United States in its opening game last Tuesday and had not scored a Gold Cup goal in its previous 242 minutes entering Saturday's match.
Guadeloupe fell 3-2 against Panama in its first game on Tuesday, with Brice Jovial scoring a brace.
In its only two previous trips to the Gold Cup, Guadeloupe reached the semifinals in 2007 and appeared in the quarterfinal two years ago.
Winless Guadeloupe will face the U.S. in its final group match on Tuesday.
"We will play to the end," Salnot said. We will still play to win. Leave this game behind."
Canada will face Panama also on Tuesday.
The Canadian national team is expected to have a familiar face in the starting line-up for its next match at the CONCACAF Gold Cup match.
A calf injury ruled out veteran Julian de Guzman for Canada's tournament opener, a 2-0 loss to the United States in Detroit on Tuesday. But coach Stephen Hart confirmed the Toronto FC midfielder has worked out with the team and is ready to return for Saturday evening's encounter against Guadeloupe in Tampa.
"He trained the last two days and looked sharp, [he] was buzzing around, so he is fit for selection," Hart told reporters during a conference call on Friday.
Hart does, however, have injury concerns, revealing that two members of his roster are questionable for Saturday's match. The Canadian coach declined to reveal the identity of the players.
"I am waiting on the medical team to come tell me what they think. Two players trained; one trained only for about 10 minutes, and the other one pushed himself through training, and I'm not sure he can play," said Hart.
Hart also hinted that he could make a goalkeeping change.
Lars Hirschfeld started in net against the Americans, but his performance was blighted by conceding a weak opening goal in the 16th minute on a shot he should have saved.
"It's goalkeeping, isn't it? Any sort of mistake by a goalkeeper is the ultimate result. Lars is a professional and he knows he should have done better. … He'll bounce back from that," Hart stated.
Meanwhile, No. 2 goalkeeper Milan Borjan is waiting in the wings, and he will likely see action either against Guadeloupe or in Canada's match against Panama on June 14 in Kansas City
"Right now, I've told them the [No. 1 goalkeeping] position is up to fight for, as are a couple of other positions. One of the things we need to do is keep the squad fresh and so I am sure you will see [Milan]," Hart said.
Canada currently sits in last place in Group C, tied with Guadeloupe with zero points. The U.S. and Panama lead the group with three points apiece, and as the top two teams move on to the next round, Canada can ill afford to drop any points against Guadeloupe.
Despite his team's rough start at the Gold Cup, Hart believes Canada can go far in the tournament.
"We'll have to be a little more consistent in what we do. We had some excellent chances that we did not put away [against the U.S.] and we probably will need to be a lot more clinical that way," Hart explained.
"Of course, on the other end, we have to be more concentrated and show more discipline. You can't win a tournament without defending well and having [shutouts], and more so from the fact that we are not a big-scoring team. We have to look at it from both ends, but I believe if we fall into the right rhythm, the right run of form, we can go deep."
Canada looked timid and lethargic at times against the U.S. but Hart ruled out drastically changing his formation and tactics, including moving Dwayne De Rosario from the wing to the focal point of the attack.
"Dwayne played up front in [recent games] and unless you put him right on top, which he is not very comfortable, I think that would be sort of clutching at straws," Hart said. "He plays best out wide and he plays best behind the striker, and he scored a lot of goals playing out wide for both Toronto and Canada at international level."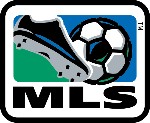 Previous Matches
CL - LA Galaxy 1 - Toronto 2
MLS - Seattle 3 - Toronto 1
LA Galaxy 1 - Toronto 2
Toronto FC 0 - San Jose 3




Next Match - CL
MAR 28 8:00PM EDT
Toronto FC vs Santos Laguna