A pair of goals from San Jose striker Chris Wondolowski lifted the Earthquakes to a 3-0 victory in Toronto FC's home opener at BMO Field on Saturday afternoon.
Wondolowski has now scored six goals in an as many career games in a Quakes uniform against Toronto FC, and has a team-high three goals in three games this season.
The win was a sure-handed one for the Earthquakes, who also got the first goal from midfielder Shea Salinas since his offseason return to San Jose.
The loss punctuated a rough week and 24-hour spell for Toronto FC, who found out earlier Saturday that starting goalkeeper Stefan Frei will miss 8-10 weeks of action after breaking his left fibula during a practice session on Friday.
Milos Kocic started in place for the injured Frei, but he didn't have much chance on Wondolowski's opening goal in the ninth minute. A wind-assisted chip pass from Sam Cronin hung in the air long enough for the striker to deposit the ball inside the near post with a deft header, and the Quakes were off and running.
They struck again in the 56th minute on a quick transition. Defender Steven Beitashour surged down the right side and created space for an attack before dishing off to midfielder Marvin Chávez.
The former FC Dallas playmaker made one quick touch across the box to Salinas, who fired a left-footed strike past Kocic and into the left corner.
Just over 12 minutes later the Quakes were at it again on a great sequence from the midfield out. Midfielder Rafael Baca drew Kocic out of the net towards him before passing to his left to a wide-open Wondolowski, who fumbled the ball momentarily before slotting into the empty net.
Wondolowski nearly finished with a hat trick on the afternoon, but he came away empty-handed on a golden opportunity by thumping a shot off the post in the closing minutes of the match.
TFC were not able to generate many quality scoring chances, but rookie midfielder Luis Silva did manage to create a couple of half-chances. In the 31st minute he settled a pass down from Joao Plata and then sent a line drive just over top of the Earthquakes goal.
Then little more than three minutes later Silva leapt up and knocked a header high and wide.
San Jose return to action on March 31 at the Seattle Sounders, while Toronto FC resume their run in the CONCACAF Champions League with the opener of their semifinal series against Mexican side Santos Laguna at home on Wednesday. They return to league action against Columbus on March 31.Midfielder Julian de Guzman donned the captain's armband for Toronto FC after defender Torsten Frings went down with a hamstring injury in last weekend's season-opening loss to Seattle
Scoring Summary
9′ San Jose – Chris Wondolowski
56′ San Jose – Shea Salinas
67′ San Jose – Chris Wondolowski
Misconduct Summary
36′ San Jose – Ramiro Corrales
Lineups
Toronto – Milos Kocic; Richard Eckersley, Ty Harden (Aaron Maund 64′), Miguel Aceval, Ashtone Morgan; Julian de Guzman, Terry Dunfield (Danny Koevermans 46′), Luis Silva; Reggie Lambe, Ryan Johnson, Joao Plata (Nick Soolsma 85′) … Substitutes not used: Brian Rowe; Logan Emory, Eric Avila, Efrain Burgos Jr.
San Jose – Jon Busch; Steven Beitashour, Victor Bernardez, Justin Morrow, Ramiro Corrales; Sam Cronin, Shea Salinas (Simon Dawkins 85′), Tressor Moreno (Rafael Baca 57′), Marvin Chavez (Khari Stephenson 72′); Steven Lenhart, Chris Wondolowski … Substitutes not used: David Bingham; Brad Ring, Jason Hernandez, Sercan Guvenisik.
Source: http://www.torontofc.ca/news/2012/03/toronto-troubled-bmo-opener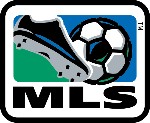 Previous Matches
CL - LA Galaxy 1 - Toronto 2
MLS - Seattle 3 - Toronto 1
LA Galaxy 1 - Toronto 2
Toronto FC 0 - San Jose 3




Next Match - CL
MAR 28 8:00PM EDT
Toronto FC vs Santos Laguna