Julian de Guzmán

Personal information
Date of birth
March 25, 1981 (1981-03-25)
Place of birth
Toronto, ON (Canada)
Height
1.69 m (5 ft 6+1⁄2 in)
Playing position
Defensive Midfielder
Club information
Current club
Toronto FC / Canada
Number
6
Youth clubs
1994-1997
1998-2000
North Scarborough
Ol. Marseille II – 22 (3)
Senior clubs1
Years
Club
App (Gls)*
2000-2001
2000-2001
2001–2002
2002–2003
2003–2004
2004–2005
2005-2006
2006-2007
2007-2008
2008-2009
2009-?
FC Saarbrücken II
FC Saarbrücken
FC Saarbrücken
Hannover 96
Hannover 96
Hannover 96
RC Deportivo
RC Deportivo
RC Deportivo
RC Deportivo
Toronto FC
30 (5)
2 (0)
19 (0)
18 (0)
30 (2)
30 (0)
22 (1)
20 (0)
34 (0)
20 (0)
35(0)
National team2
1999-20001
2002-present
Canada U-20
Canada
13 (4)
44 (4)
1 Senior club appearances and goals
counted for the domestic league only and
correct as of May 10, 2006.
2 National team caps and goals correct
as of September 28, 2007.
* Appearances (Goals)
Julián de Guzmán (b. March 25, 1981, Toronto, Ontario) is a Canadian professional football (soccer) player of Jamaican and Filipino descent.
In 2005 he signed for Deportivo de La Coruña in the First Division of La Liga of Spain, becoming the first Canadian to play in Spain's La Liga. In 2009, he returned home, signing for Toronto FC, being the first TFC's Designated Player.

The 169-cm, 68-kg de Guzmán, a defensive midfielder, was discovered by representatives of Olympique Marseille while playing for the North Scarborough youth soccer club in Toronto. After playing on the Olympique reserves, de Guzmán was a first-team regular in the 1. FC Saarbrücken in the German Second Bundesliga in 2001/02. In 2002 he joined newly promoted Hannover 96, thus becoming only the second Canadian to play in the German First Bundesliga. He played three seasons for Hannover.
For the Canadian national team, Julian de Guzmán has 22 caps to date. Younger brother Jonathan de Guzmán also plays professional football for Netherlands club Feyenoord Rotterdam. In Canada's opening match of the 2007 CONCACAF Gold Cup he scored two goals to help defeat Costa Rica 2-1. de Guzmán is considered by many sport journalists to be one of Canada's best players if not the best.
After the conclusion of the 2007 CONCACAF Gold Cup de Guzmán was named tournament MVP.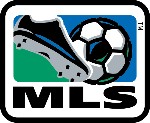 Previous Matches
CL - LA Galaxy 1 - Toronto 2
MLS - Seattle 3 - Toronto 1
LA Galaxy 1 - Toronto 2
Toronto FC 0 - San Jose 3




Next Match - CL
MAR 28 8:00PM EDT
Toronto FC vs Santos Laguna